I'm discovering the art of illustration. I love to illustrate a lot of things, especially myself in a new project. In this new project, I would like to show how I'm dealing with my problem of anxiety. I'm writting some posts in my blog
www.todopasaporalgo.com
 (I'm sorry, but is in Spanish), and these posts are accompanied by these illustrations I draw. Hope you like it! 


If you want a personalized illustration for you or for a gift, just ask! 
WEDDING GIFT FOR A GOOD FRIENDS
My good friends, Cristina & Ignasi, got marriend on Juny, and I decided to make this draw of them for this special date. I took a picture of them and I did my illustration way of art to make a personalized gift that they loved.  The phrase I chose to complete the draw is a famous saying (and one of mine of the love meaning) by the spanish writer Antonio Gala, and it means "The love is a friendship with erotic moments". 
If you want to do a special and personalized gift, please, contact me and you will look good with everybody!!!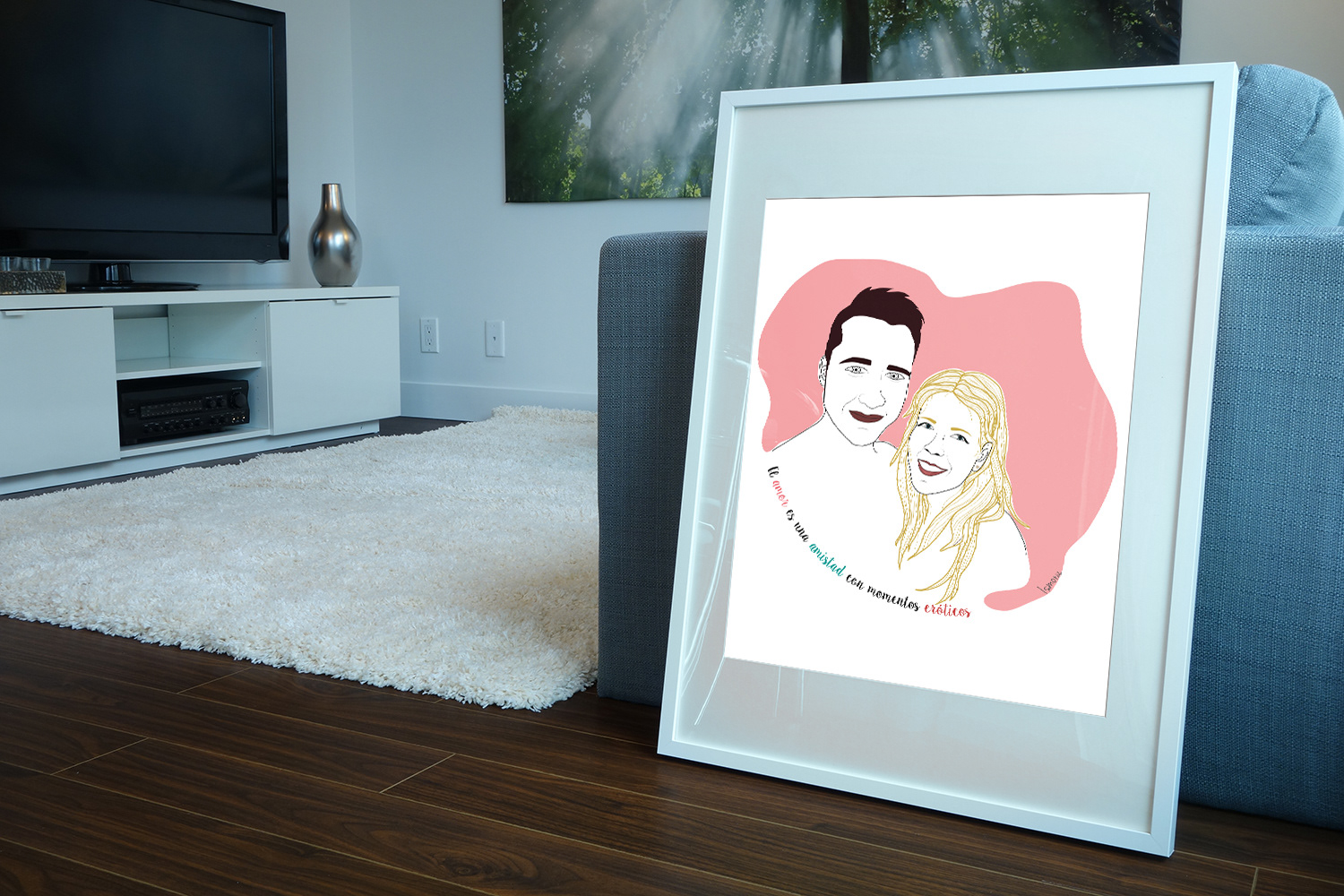 I drew Mu because I wanted to stay with him in my Bday. I lost him past December (2014) and he was always with me, singing "Happy Bday" and eating the cake, in my bday. So I decided to make this draw and print it as a tattoo and all of the members of my family put it on their skin to make Mu stay with us in my Bday. 
This was a work for the Illlustrator curse I did las year. 
I called my boyfriend "Calamar", and we love "The Blacklist" TV Show (You must to wach it!!!!). This draw I made for him was for put it on a T-Shirt and gave it to Miguel on Christmas. He love this T-Shirt!!!